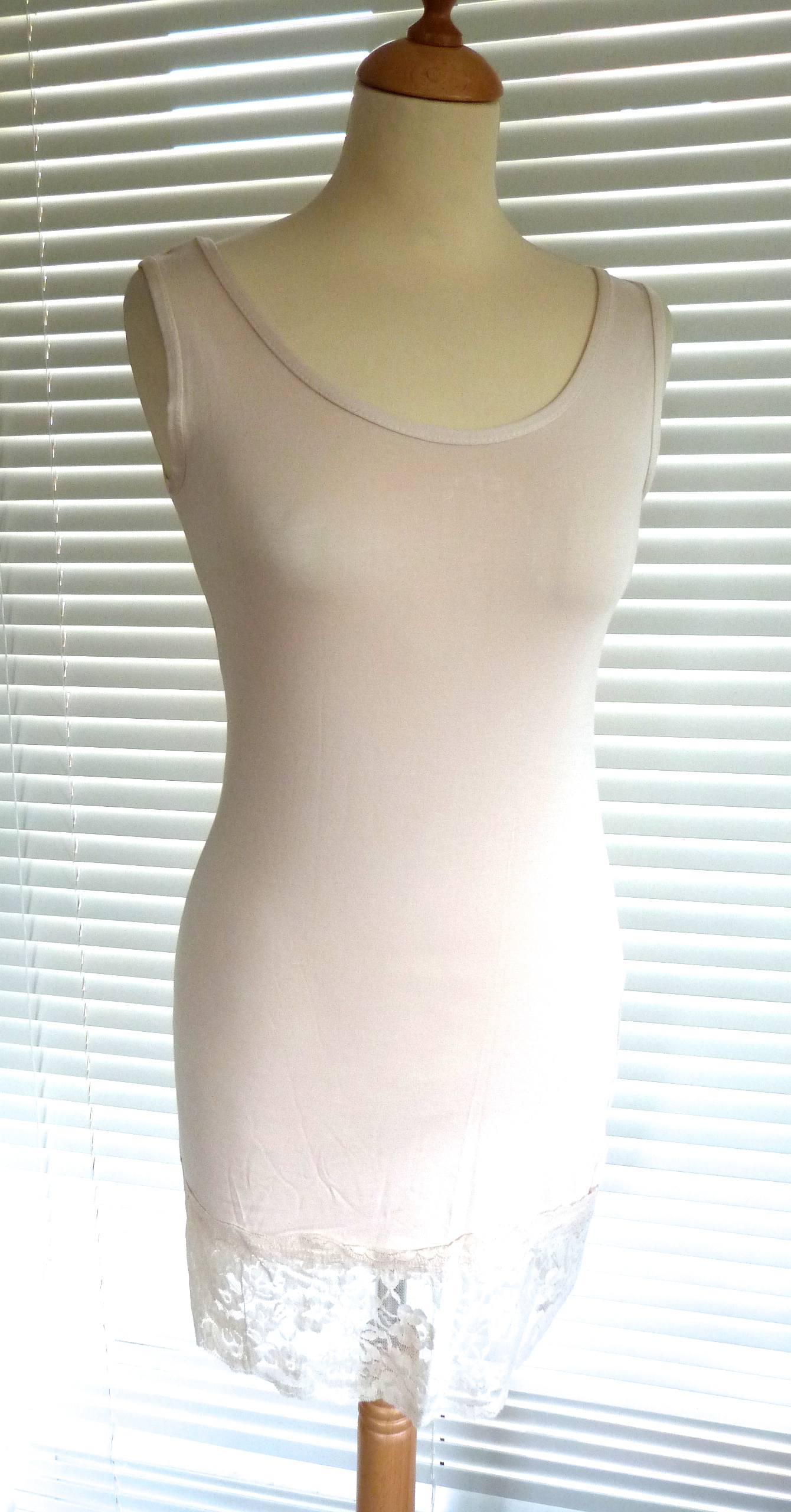 Maybe I am just obsessive but the one piece we have recently added to the collection is the lace trimmed vest – now one of the most useful pieces in the wardrobe….
Perfect to wear under all those oversized slouch jumpers to draw the eye to a narrower shape beneath the oversize and slouch, these little gems give you warmth, help to grace the shape and smooth gently over lumps and bumps ( although I hasten to add is not a miracle worker!) and the lace trim adds just enough length femininity to any outfit.
Of course these fab little tops are a godsend when you want to chill out in a pair of leggings and a slouchy tee or on of those fab little tops which have plenty of length at the back, but perhaps leave you feeling a tad exposed at the front if yuo know what I am saying!
I reached for one of my black ones ( yes – that was plural!) just the other day as I discovered one of my very favourite and very well worn dresses was a little transparent and it was rather colder than I thought – but instantly both problems solved!
So – if you haven't already, try one of these little gems and soon you will be like me and my very dear friend Mandy who have already discovered the joys and are, well, yes slightly obsessive!